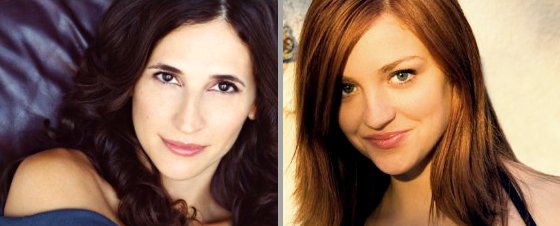 NBC announced Thursday that Abby Elliot and Michaela Watkins will be joining the cast of Saturday Night Live, replacing Amy Poehler and Tina Fey.
Elliot likely got a good recommendation from Poehler, who founded the Upright Citizens Brigade Theatre that she was plucked form. Elliot already had ties to SNL as well, her father Chris Elliot had a two-year stint on the show in 94 & 95. Chris's father was the Bob half of the legendary comedy duo, Bob & Ray.
Watkins is following in the footsteps of Will Ferrell, Phil Hartman and Laraine Newman, who all did time on the Groundlings comedy troupe before being invited to comedies biggest TV stage.
While Fey left the regular cast of the show two years ago to star in "30 Rock", she has re-appeared often, most recently as Sarah Palin during the run-up shows to the election. Poehler made her last day Oct 23, two days before she gave birth to a son, Archie Arnett.
---
Source:
Postchronicle.com