As government hearings on the auto industry's fate take a Thanksgiving break, car fans in California will visit the Los Angeles Auto Show to see the technology, design and performance that have made cars an integral part of American culture.
The L.A. show focuses on design and efficiency, and the 2008 auto show there provides highlights and lowlights of both. Ford and Nissan have particularly strong new vehicles at the show.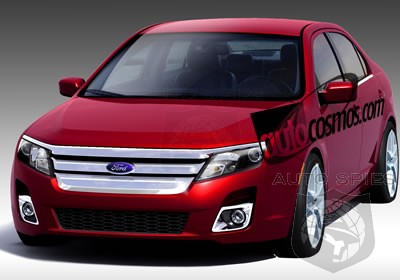 Hit: 2010 Ford Fusion and hybrid
The hybrid deservedly gets praise for its promise to top 38 m.p.g. in EPA city and highway fuel economy tests -- 4 or 5 m.p.g. better than the Camry hybrid. The hybrid Fusion and Mercury Milan can also reach 47 m.p.h. in electric-only mode -- about 20 m.p.h. faster than any other hybrid.
Don't overlook other models of the Fusion, which get more power and improved fuel economy from a new powertrain lineup.
All 2010 Fusions also benefit from a handsome new look for the hood, grille and lights. New materials and instruments boost the interior's appeal.
Hit: 2010 Ford Mustang
The Mustang is a tough act to follow, but the totally redone exterior -- every body panel but the roof is new -- and vastly improved interior should keep fans happy and win new buyers. In the past, Ford probably would have left the Mustang unchanged to age gracelessly.
Hit: 2010 Nissan Cube
A cartoon character come to life, the Cube brings a quirky charm to Nissan's model line. The Cube is rounder and larger than the original model, which was not sold in the United States. The interior offers more space than most college dorm rooms, but Nissan expects the Cube to top 30 m.p.g. on the highway. At 156.7 inches long, the Cube is nearly 10 inches shorter than the Scion xB.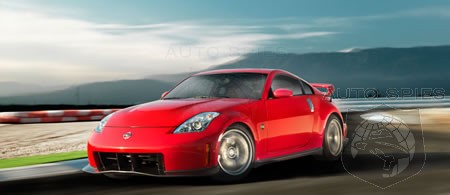 Hit: 2009 Nissan 370Z
Elegant new curves and softer, more appealing, interior materials should make Nissan's iconic sports car a $30,000 alternative to the pricey Porsche Cayman and Boxster. The new Z rides on a shorter wheelbase and shrinks 2.7 inches in overall length. Power grows to 332-horsepower, thanks to a 3.7-liter V6 engine mated to either a six-speed manual or seven-speed automatic transmission.
Hit: 2010 Mazda 3
The first production car based on the architecture that will underpin the 2011 Ford Focus, the all-new 3 compact picks up flared fenders and other design cues from Mazda's midsize 6 sedan. For those who prefer the 3 hatchback, the new version of that exciting little car debuts at the Bologna auto show in Italy in December.
Hit: Mini E
Too bad about the backseat, which Mini sacrifices to make room for a lithium-ion battery pack, but the little electric car's style and performance are certain to generate long waiting lines when a very limited number go on sale in California, New York and New Jersey. Mini promises a cruising range of 159 miles, charging time around 2 1/2 hours and 95 m.p.h. top speed.
Miss: 2010 Lexus RX
The RX SUV is Lexus' best-selling vehicle in the United States. That breeds a natural reluctance to mess with success, but the 2010 model's styling is so evolutionary that it looks more like a facelift than a new car. The RX's Toyota-brand sibling, the Venza, shows what Toyota designers can do when they're turned loose. The RX will remain a stalwart of Lexus' line, but the brand missed an opportunity to make a statement with the new model.
Miss: Mercedes-Benz GLK concepts
Several concept cars based on the upcoming Mercedes-Benz GLK SUV were long on gimmicks but short on charm. The GLK's shape does not provide designers with an especially promising canvas, but the blingus maximus convertible Urban Whip should have been left at the SEMA aftermarket show in Las Vegas where it debuted recently. The same goes for the Rally Racer concept, which labored under the weight of a tacked-on rear wing not even a Mitsubishi tuner could love.
Some things that happen in Vegas really should stay there.
---
Source:
Freep